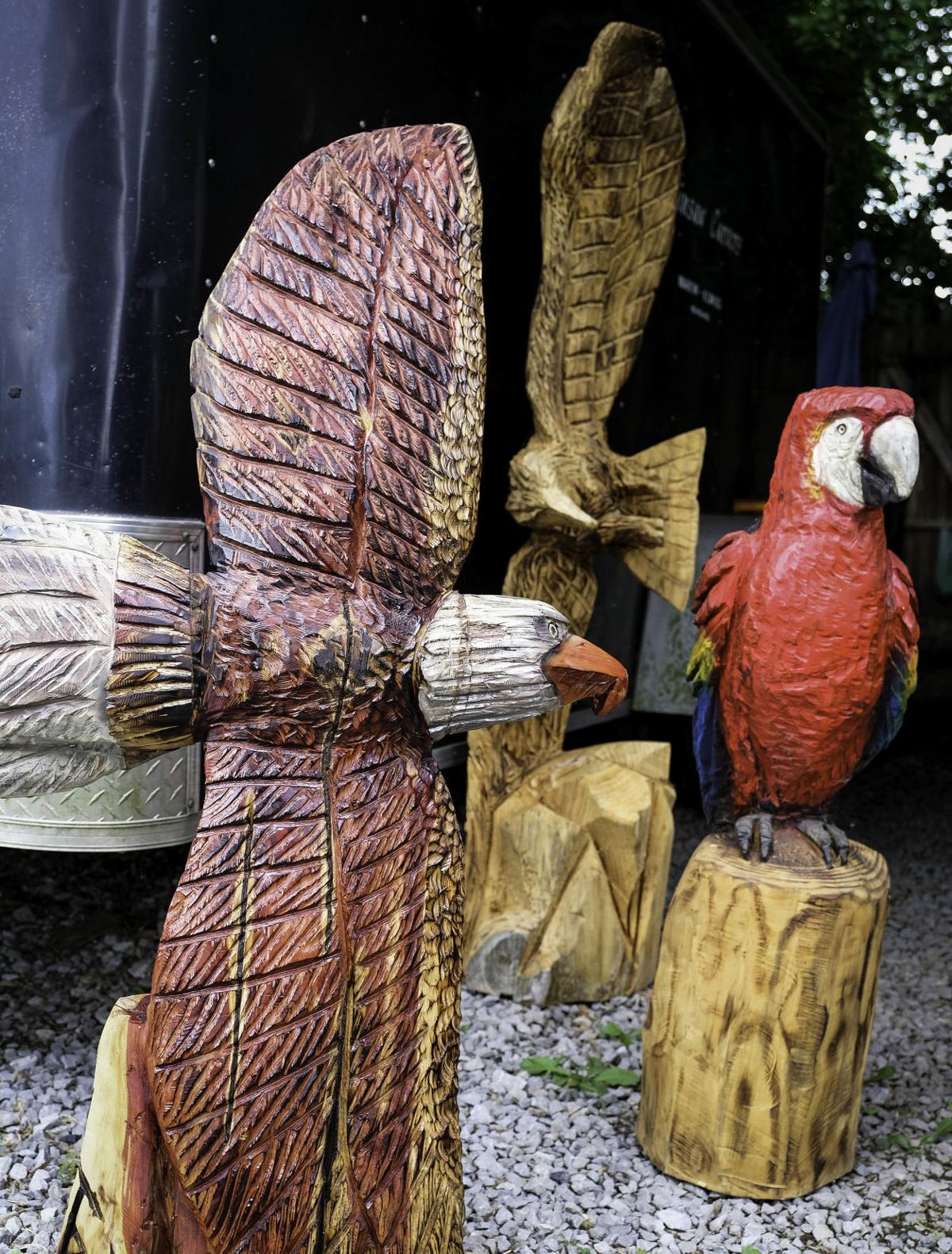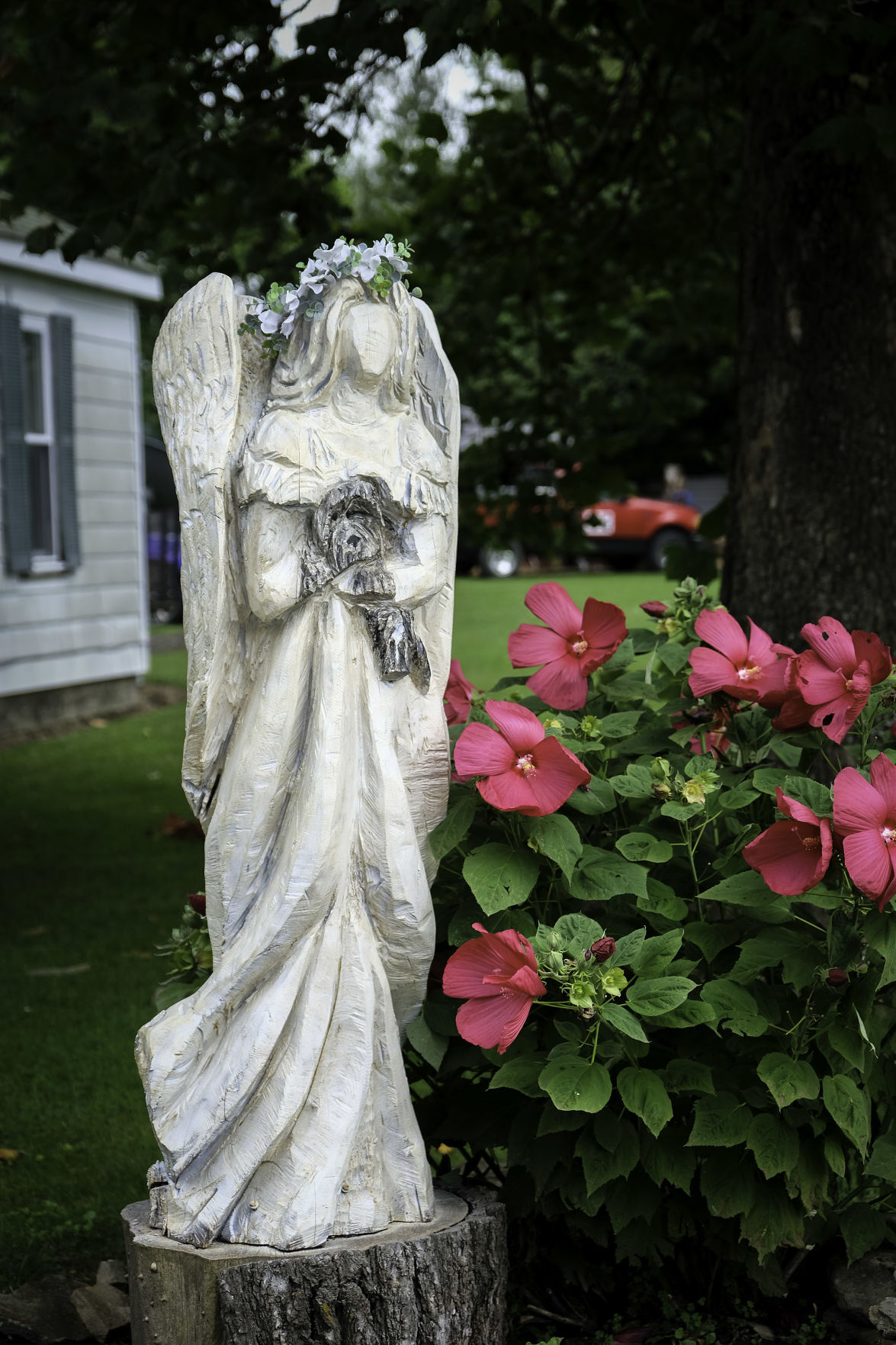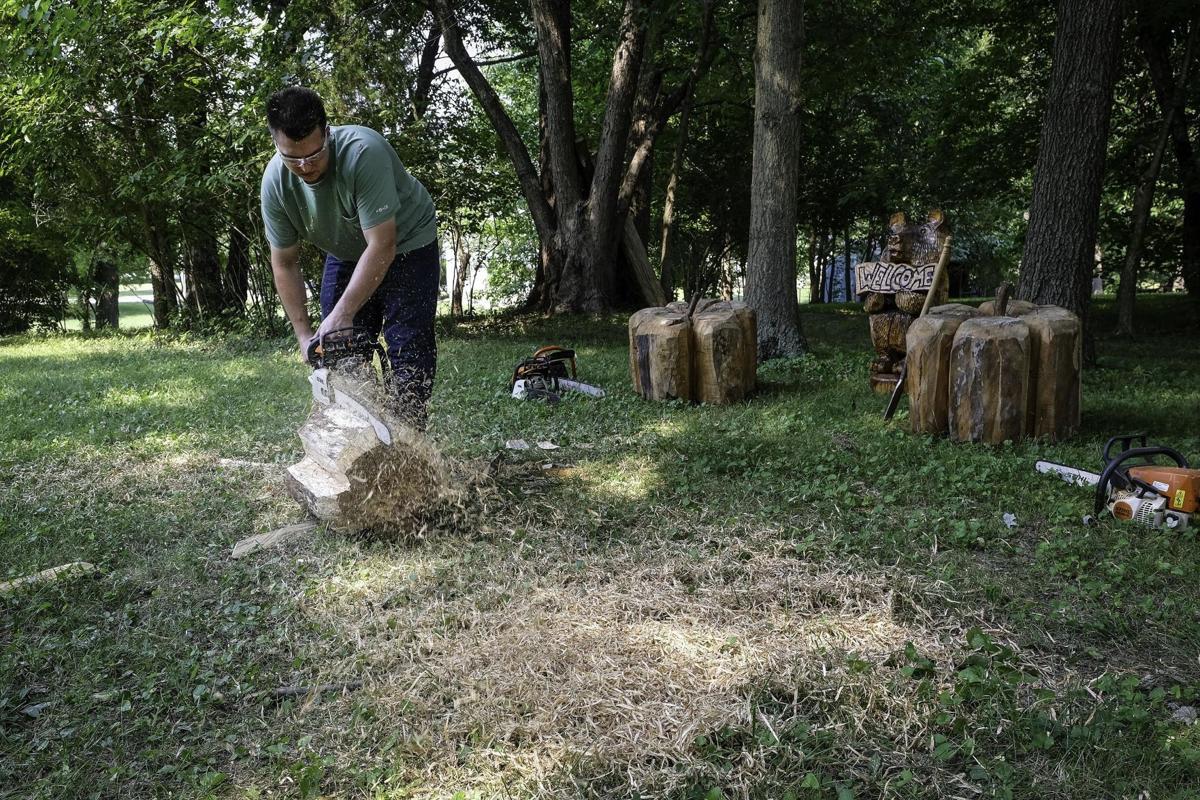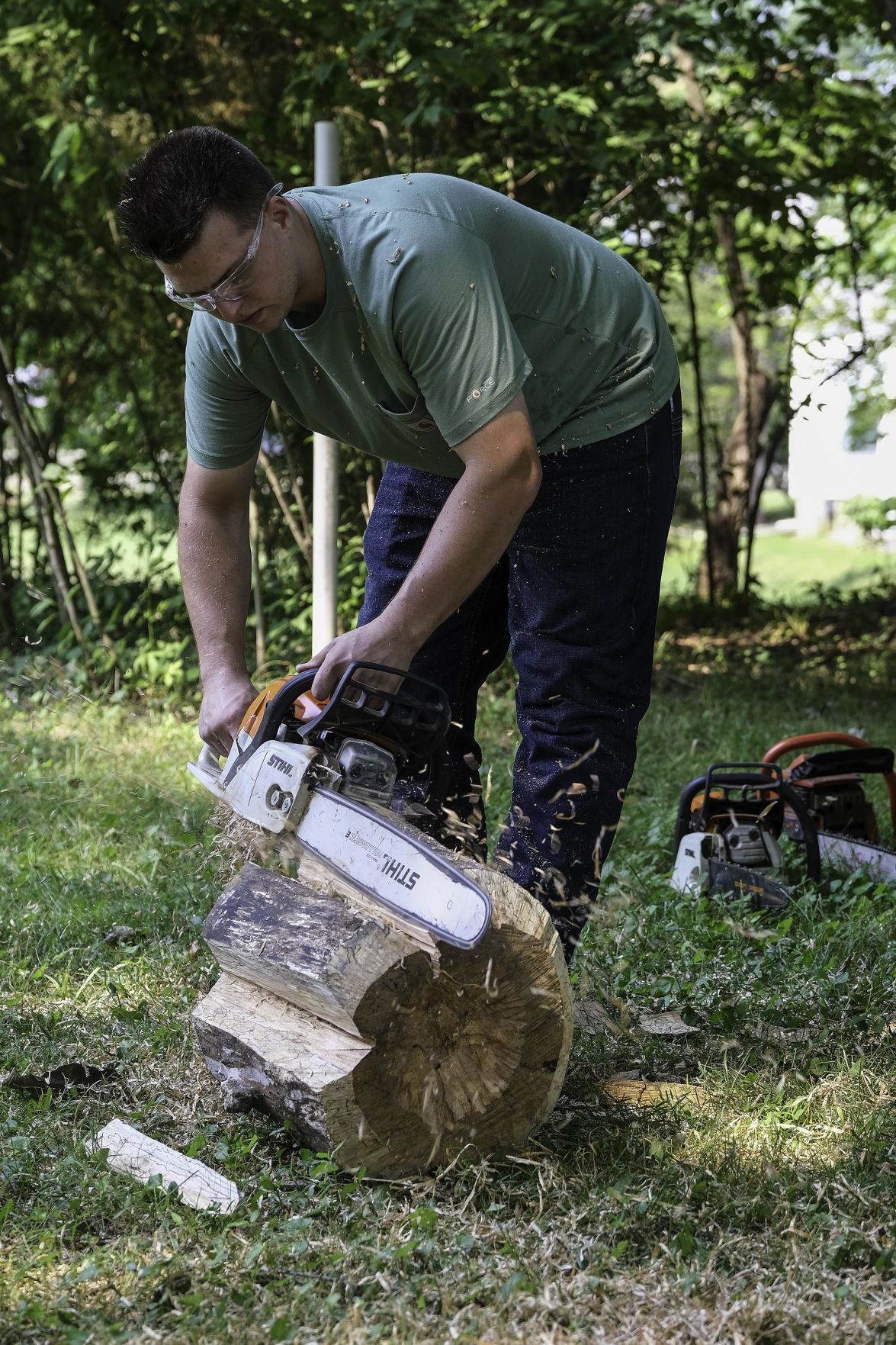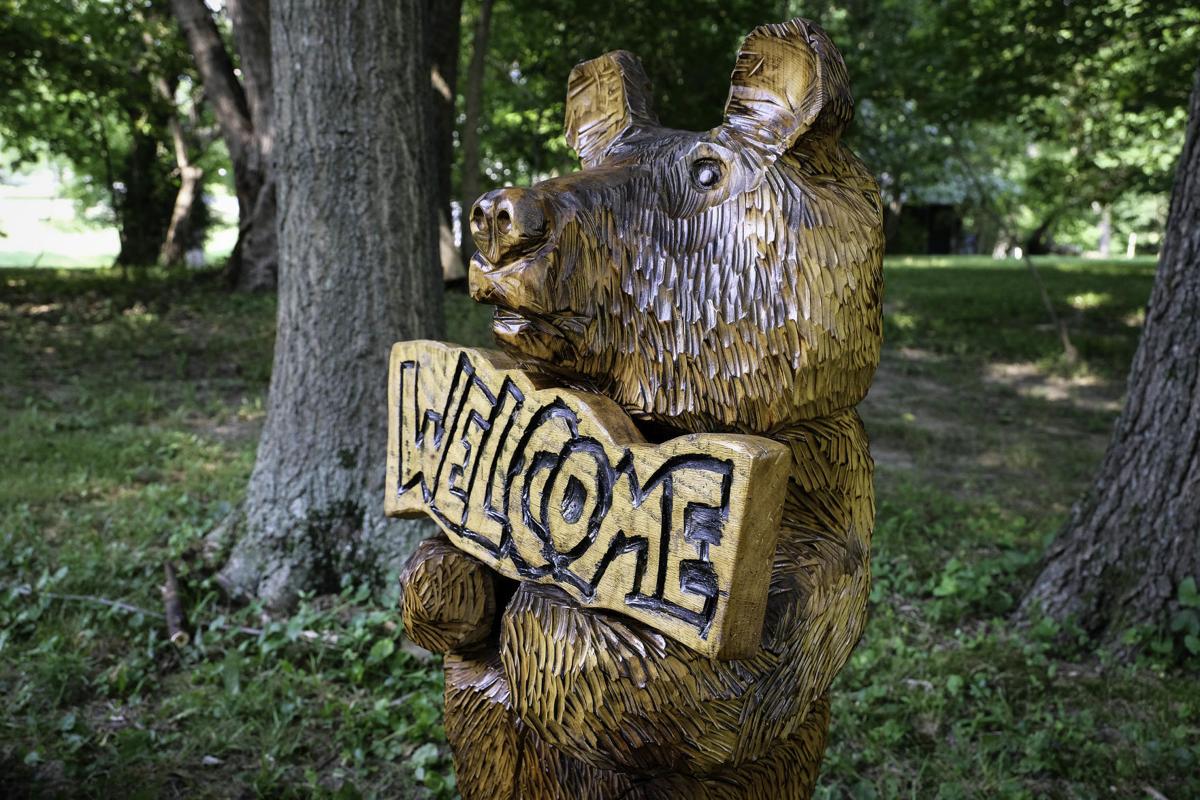 by LES O'DELL

Tina Bollman approaches her profession like any other artist. She looks at her medium and imagines what it might be, and at her disposal a wide variety of tools, each with a specific purpose.
However, unlike many of his colleagues in the art world, Bollman's outfit is specialized: safety glasses, hearing protection, and protective leggings. Its tools are also different: gasoline chainsaws of different sizes and powers.
Bollman, a second-generation chainsaw artist, is nonetheless an artist and her work can be seen in businesses, homes and special events throughout the region, as can the work of her father, the famous artist Art Boatright, passed away earlier this year.
Bollman says that about 20 years ago, she wanted him to make a sculpture for her.
"I asked him, 'Can you do this to me?'" She recalls, "And he said, 'No, but I can show you.' He bought me a little chainsaw and we started doing it together.
Today, chainsaw carving is Bollman's full-time job, sculpting everything from hummingbirds and eagles to bears and historical figures. They range from the size of a table to towering two-story sculptures.
Many are carved in her exterior "studio" in Marion from logs left over from work her husband Scott Bollman, owner of Scotty's Tree Service, has done; others are carved on site from the remains of a tree.
Source link