ROCKWALL / HEATH, TX (August 22, 2021) Many students take their educational opportunities seriously. Since I was not one of them, I spent my life making up for my losses.
An atlas of the world catches my eye as I walk past a certain shelf. I open it to survey the Caspian Sea. Ten minutes later, I realize that this geographic excursion is either a distraction or a procrastination – the same weaknesses that tripped me up as a student during the Nixon administration.
Whether we are young or old, an ocean of distractions could prevent us from pursuing better activities. Add to that the common fear of failure, which prompts us to either abandon our goals or at least delay them.
I felt doomed last year after my husband and I moved to a house on two acres. While Jim took most of the responsibility for the yard and wooded areas, the half-dozen gardens fell to me.
The previous owner had a green thumb edged with gold, but I'm confused about annuals versus perennials and ornamental grasses versus weeds. Worse, there are snakes around, probably good ones, but I don't know my snakes either.
The gardens, however, don't pretend; either they are treated or they are not. I'm happy to say that mine, while not competing for any prize, looks commendable due to my proactive steps to avoid the dreaded alternative: FAILURE.
First of all, I found that just reading about plants and weeds helps me approach these gardens with more confidence. And reading about the distinctive snake patterns and behaviors reduces my fear to a healthy, still cautious level.
I water early in the day to help the plants resist heat and wind. I observe their various water needs and replenish them accordingly. There, I spend a few minutes cutting down dead flowers and pulling out the weeds that threaten to take over.
I put on gloves and knee pads to protect myself from poisonous weeds or creatures lurking in the shelter. And wearing glasses prevents me from mistaking a snake for a stick.
I find taking care of a garden is like feeding my mind, which gets a similar treatment. If our hearts are tired or dry, a few simple steps will feed us:
Faithful reading of the Word of God informs us and reminds us of its truth, which dispels all bad thinking. Knowing more about God helps us approach him with confidence.
Seeking God every day strengthens us against anything that can happen. Praying for any need fills a thirsty soul with hope in God's faithful supply. And cutting off any angry or bitter thoughts relieves a loaded mind.
Clothed in "all the armor of God," clothed in the salvation and righteousness that flow from faith in Christ, we can resist the "intrigues of the devil" and the "spiritual forces of evil" (Ephesians 6: 11-17 *).
Whether in an ivory tower or working in the dirt, at home or at work, we are not to be self-confident. The towers collapse and the ditches collapse. We can trip over our own dining room rug and bang our heads against the woodwork (like I did recently). "So watch carefully how you walk… making the best use of the time, for the days are bad" (Ephesians 5:15).
But living safely is not the whole story. There is pleasure in scenting flowers, in picking them and in giving them away. We will also find joy in God as we walk in his ways and share his love. Better still, when the flowers of this world wither, we will see a heavenly garden: "the paradise of God" (Revelation 2: 7).
* Scriptures taken from the standard English version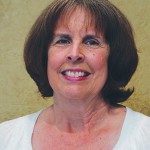 By Patti Richter. Patti writes and edits articles on the Christian faith and co-authored Signs of His Presence: Experiencing God's Comfort in Times of Suffering (March 2019). Read more of his essays at blueribbonnews.com/category/faith.
---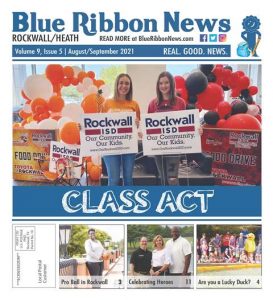 Our

print edition

delivers free to approximately 15,500 homes and businesses throughout Rockwall County, Texas. Click on the picture to see.
To share your good news and events, send an email to [email protected]
Subscribe to our email newsletter here.
Advertising: 214-342-8000 or [email protected]
---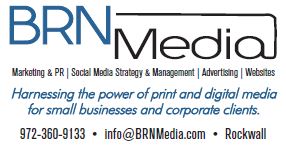 BRN Media is a full-service, cross-platform creative agency providing advertising and marketing, social media management, and website development services in Rockwall County and the Dallas area.