By Rachel Engel
PRINCETON, NJ – ThirdEye, an augmented and mixed reality technology company, has announced that it will be available for use on FirstNet, the first broadband communication platform dedicated to stakeholders.
The partnership with FirstNet allows ThirdEye X2 MR Glasses and RespondEye to access the platform and gives first responders a new way to find, record and transmit important data during a call.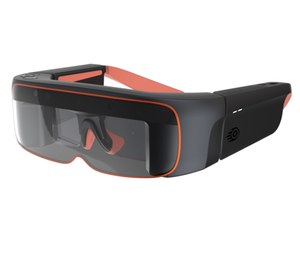 ThirdEye had previously established telehealth / telepresence pilot programs with two Pennsylvania fire departments that were working using the X2 MR glasses and RespondEye software. The technology allows first responders to wear the glasses and contact a doctor directly for help and stream live video from the scene to the doctor or medical team.
"We are delighted to welcome ThirdEye as a member of our FirstNet IoT Embedded program," said Scott Agnew, assistant vice president of product marketing for FirstNet at AT&T. "This allows us to continue our mission of deploying, operating, maintaining and improving the only national wireless platform dedicated to public safety and the broader community that supports the public safety response. "
RespondEye software is compatible with iOS / Android phones and tablets and is currently free to first responders as data pricing tiers are created.
Source link